NEW for 2023!
We prefer that all payments be made by check. However, we will accept payments by credit card but please note that we will charge you an additional 3% for this service.
Price Does NOT Include Airfare. We will recommend a travel agent who can assist you with your airfare arrangements as well as with travel insurance.
There is a $700 Single Room Supplement
June 17 (departure from USA); tour begins on JUNE 18 in Split
Tour Ends on July 2 in Split
"It's Like Going on Vacation with Friends…"
*********************************
"The Soul of a People Can Be Found in its Songs,
The Heart of a People Can Be Heard in its Music"
If you would like to experience the true flavors of CROATIA with the rich addition of dance, music and song, then consider traveling with Melissa Obenauf, Co-Director and Co-Founder of ŽIVILI Dance Company, and Marija Volf Puž, Tour Guide. Our tour will begin with a Welcome Dinner in SPLIT, where we will hear the beautiful sounds of klapa singers while dining. Welcome to Dalmatia! Welcome to Croatia! We will tour the town of SPLIT and DIOCLETIAN'S PALACE, including the cellars, the Cathedral of St. Domnius, the Farmers' and Fish Markets, Fruit Square, and the famous Split RIVA, led by one of the area's most experienced tour guides.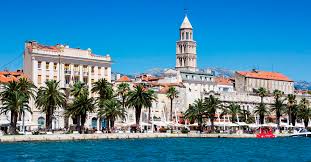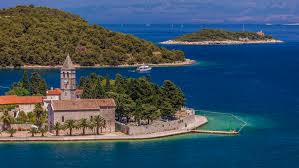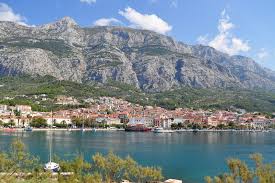 Traveling along Croatia's scenic COASTAL ROAD, we will visit many locations along the way, traveling by high-end, modern coach from Split to Dubrovnik. We will also enter the Dalmatian hinterland and include stops in Sinj where we will visit the amazing Museum of Alka and Church of Our Lady of Sinj. Continuing on, we will make a short stop to see the awe-inspiring Medieval Tombstones of STEĆCI, and then visit the sensational Imotski Red and Blue Lakes. From there, it's on to Makarska where we will enjoy an excursion to visit the spectacular Biokovo Mountain and then stay for 2 nights on the fabulous Makarska Rivijera, whose scenic beauty ranks indisputably among the best vistas in all of Croatia! It's next on to Ston to visit the famous Salt Factory and to participate in an actual Oyster Harvest! Our tour by land ends up in Dubrovnik, where we have a privately-guided tour of the city, followed by a folklore performance.
The next morning, we will board our luxurious yacht-like ship in Gruž Harbor and we will sail amongst Croatia's gorgeous islands for the next 7 days!
Included all along the way, will be fabulous folklore because that is our specialty, that is our expertise, that is our love!
Our plan for the 7-day cruise portion of our itinerary will be as follows:
DUBROVNIK–ELAPHITI ISLANDS–KORČULA ISLAND–ISLAND of VIS–HVAR ISLAND–BRAČ ISLAND–SPLIT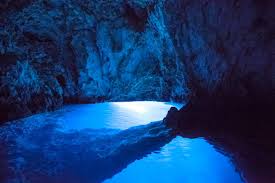 INCLUDED IN THE ABOVE PRICE for TOUR BY LAND AND SEA**:
*Accommodation and Sumptuous Breakfasts at BEAUTIFUL 4-Star Hotels in Split, Makarska, and Dubrovnik
(2 nights in each location)
*Welcome Dinner with Traditional Dalmatian Cuisine and Klapa in Split
*Visit to the Island of Vis, where "Mamma Mia 2" was filmed!
*Special Dinner in Makarska, Including Women's Klapa Group
*Visits to Museum of Alka and Church of Our Lady of Sinj
*Lunch near Sinj with Special Folklore Performance of Regional Dances and Singing Styles
*Visits to see UNESCO-LISTED 'STEĆCI' and to Red and Blue Lakes, Imotski
*Transport by Chartered Coach from Split to Dubrovnik, and from Dubrovnik back to Split by Chartered Cruise Ship
*Saturday-Saturday Cruise on the Adriatic, Beginning in Dubrovnik and Ending in Split
*Accommodation in Cabins (Premium Superior) with Private Bathrooms and A/C
*Buffet Breakfast and 3-Course Lunch on Board (includes 1 glass of soda, wine, or beer with lunch)
*Guided Tours in Split, Dubrovnik, Korčula, and Hvar (Tips included)
*Captain's Dinner on board with Tamburitza and Klapa Group
*Visits to both the towns of Korčula as well as Vela Luka on the island of KORČULA
*1 towel per person per half week (2 per week) for personal use (additional towels available at small fee upon request)
*Daily cabin cleaning - daily cabin servicing, fresh bed linen and towels midweek
*Visitor's Taxes and Port Fees, City Tour Guides and Tips
*Wine Tastings
*Agro-Tourism Meals
*FOLKLORE & KLAPA GROUPS Throughout Tour
*Sail and Visit in Elaphiti Islands
*Excursion by Minibus up Biokovo Mountain
*Dinner and Klapa Performance in Split
*Visit to the town of STON to see the harvesting of SEA SALT, and to take part in the harvesting of OYSTERS!
*Swimming/Sunning in Various Locations...Beaches, Coves and/or Inlets...and on BOL BEACH!
*Excursion to Pučišća, listed as One of the 'Prettiest Villages in Europe', to visit the Stonemason's School (BRAČ Island)!
*Day Trip to TROGIR
Host for the Entire Tour will be Melissa Pintar Obenauf
Tour Guide and Cruise Manager on board the MV 'Dream' is Marija Volf Puz
GUARANTEED TO INCLUDE: SINGING, FOLKLORE, GREAT FOOD and WINE, UNSURPASSED SCENERY, BEAUTIFUL SHIP, GREAT COMPANIONSHIP, CENTURIES-OLD TOWNS, HISTORY AT EVERY TURN, & SO MUCH FUN!!!
For more information, or to sign up for this very special tour, please contact Melissa at melissa@heartofcroatia.com or @ 614.230.2634.
Traveler Feedback
I was humbled to find this country – it's people, through all they have experienced,have found a better way to live and am thankful to Pam and Melissa for their efforts allowing us the experiences that put us in contact with the places and people of Croatia in such a way that not only is it a life changing- education, but will now and forever be a part of our hearts.
WOW! What a whirlwind tour this was! I had never been overseas before and Melissa and Pam had done such a superb job in the organization and planning that we had a chance to see so much in our 12-day tour. If you are considering this tour, consider no further! It's a memory worth having...
You packed a lot of activity into 14 days, yet I never felt rushed. At the end of each day I felt exhausted, but in a good way and I couldn't wait till the next day's activities. Our trip was the perfect balance.
I truly believe that the meals (and wine) we shared together, along with all the singing and dancing, really bonded us as a group. People laugh when I tell them we had our own accordionist travelling with us so we were always ready to dance and sing wherever we went.
What made the trip priceless were the things that we could not have done on our own. All the "in the know" and connections you and Pam have. Having the Tambura bands (Orchestra Trenk was my favorite) and a Klapa group perform just for us was amazing. Having our own special performance by Lado, thrilling.....
You both knew all the best places and I loved walking into a shop and saying, "I'm with Pam and Melissa's tour," and seeing the shopkeepers' faces light up, get even better service. It was so apparent that everywhere we went, people not only thought highly of you but with genuine warmth and respect.

This tour is a nice balance of experiences in the city, country, seashore and mountains. The sights, music, meals, and company were outstanding. Melissa and Pam arranged local tour guides who made me feel so welcome, it felt like visiting family. They showed me the soul of Croatia.


If you want to: 1) be serenaded by several tambura bands, 2) learn to sing Croatian songs (even if you can't sing very well and don't understand the words), 3) eat at fabulous restaurants handpicked by Melissa and Pam, 4) do a lot of sightseeing in beautiful Croatian cities, towns, and villages, 5) ride on a boat to islands in the Adriatic sea, and 6) only have to unpack two times…., this is the tour for you! I joined the 2011 tour and when people ask me how I enjoyed it, I always say that it was magical, very well planned, and was my "trip of a lifetime"--every day was better than the day before (if that's possible)! You couldn't ask for better tour directors than Melissa and Pam, and I know that if you decide to go in 2012, you too will have memories to cherish the rest of your life as I do.
...what will remain with me for a lifetime is the blend of the beauty of the culture with the beauty of Melissa' and Pam's joy in sharing it.

...the most perfect trip I can possibly imagine. Never before have I had a two-week experience that was so rewarding and so flawless. I truly would not change a minute of it...
…I want to thank you from the bottom of my heart for making my "dream-come-true" vacation such a wonderful highlight of my life!
…I WILL be back to do another trip with either my granddaughter or my brother ... or both ... in two years. I would recommend it to anyone…
…It will all be a memory of a lifetime for me! You were all so kind, helpful, and patient with us Senior Citizens who had more difficulty than the rest in walking ancient pathways. Croatia is so much more beautiful than I could have ever imagined and the people so kind…
....Croatia, a country I knew virtually nothing about until the trip, is one of the most breathtakingly beautiful and diverse places I've ever been to...and the Croats are such delightful, proud people. What a wonderful experience...I had an amazing time. Many of the trips we took with you were ones we would not have done/known about on our own....very special.